Our History
Venus Pest Company was founded in 2001 when Dr. Scott Lingren opened the company's first office in Bryan/College Station.  We have proudly served Aggieland ever since.  In 2010, we expanded the Venus Pest Company family by opening our second office in Dallas and have been pleased to call the Dallas area our second home.
Since our founding, we have been pioneers in developing effective and safe pest treatment services.  All of the pest control programs utilized by Venus Pest Company were personally developed and perfected by our president, Dr. Scott Lingren.
Dr. Scott is an Entomologist and a recognized innovator in the field. His passion for entomology blossomed early at the ripe age of 10, when he would assist his father and fellow entomologist, Dr. Pete Lingren, on cotton pest research in the cotton fields of Arizona.
With this "passion for pests" firmly in place, Scott went on to earn B.S., M.S., and Ph.D. degrees in entomology from Oklahoma State University, Louisiana State University, and Texas A&M University.
The result of Scott's expertise and lifelong commitment to entomology is a company that has been recognized as an industry leader and pioneer.  Venus Pest Company was named by Pest Control Technology Magazine as one of the "Top 25 Pest Control Companies to Watch" in 2011 and as one of the "10 Fastest Growing Businesses in the Brazos Valley" in 2008 and 2010 by Newman Printing.
Our Ideals
When Dr. Scott Lingren founded Venus Pest Company in 2001, he knew that he wanted the company to be recognized not only for dedication to client service and industry leading pest control programs, but also a commitment to the health of both the company's clients and the surrounding environment.  It is with a steadfast commitment to these ideals that the company has served our clients for over 12 years.
 Commitment to Client Service: From our guaranteed service to our convenient online scheduling and billing tools to the thorough reports that we provide after every treatment, as our client we are committed to your complete satisfaction.
Protecting Client Health: All of our pest control programs have been developed using a system known as Integrated Pest Management, which is the industry best practice for reducing health risks from pesticides.  Our IPM-based treatment programs and the diligence practiced by our staff ensure that your health – and the health of your loved ones – is never at risk.
 Safeguarding the Environment: Our BeeGreen program combines Integrated Pest Management with reduced risk pesticides to provide pest control services that maintain their effectiveness while being incredibly environmentally friendly.  Our commitment to "BeeGreen" continues in our office operations, where we have implemented numerous internal programs – such as recycling and using better insulation – to minimize our environmental footprint.  We are Green Guru Certified from Brazos Valley Green and a partner in the EPA PestWise program.
 Serving the Community: Venus Pest Company is committed to the well-being of the community. We encourage each of our employees to contribute to community service organizations.  We are proud to say that Venus Pest Company staff are active members in Rotary Club, Lion's Club, and The United Way's Young Leader's Society, providing service to those in need locally and around the world.
Our Staff
College Station
Dr. Scott Lingren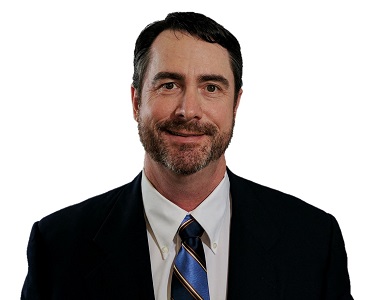 Dr. Scott Lingren is owner and President of Venus Pest Company.  In addition to running the College Station, location, Dr. Scott has been heavily involved in the Brazos Valley community, having served as President of the Rotary Club of Aggieland, co-founder of Business Networking International Aggieland Professionals Chapter and has served as a board member and chairman of several committees in the BCS Chamber of Commerce.  In addition, he is a member of the National Pest Management Association and North American Wildlife Control Association.  Scott has been passionate about creepy crawlies since he first began working with his father on cotton pest research at the early age of ten.  He has lived and worked in Bryan/College Station for over 16 years and loves spending his time with with two incredible sons, Parker, 10, and Connor, 12.
Jane Cabrera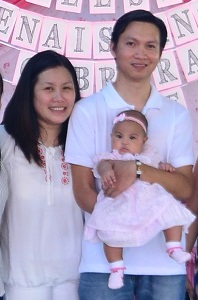 I've been with Venus Pest Company since July 2013 and I've learned a lot about the pest control industry since then. I majored in English and Business Administration back in college. I was in the business process outsourcing (BPO) industry for 4 years before I worked for Dr. Scott Lingren and Venus Pest Company. When I'm not at my desk, I spend quality time with my husband Tim and daughter Renaissance. We love going to the beach! I also love to write and I dabble a little bit in photography.
Ken Jackson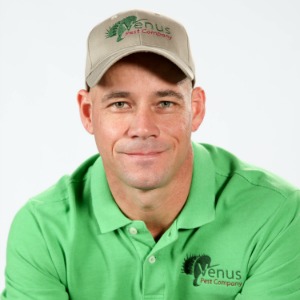 I grew up in  Mineral Wells, but spent most of my life in College Station.  I met my wife Michelle in 1994 while we were both attending Texas A&M.  We have two daughters, Hannah and McKenna.  I am a member of The Coastal Conservation Association, I love the sport of fitness, wade fishing at the coast, and golf.  I also coach Crossfit classes at BoomFit in the evenings after my Venus Pest Company appointments are finished.  I've been an exterminator for 11 years and have had my Certified Applicators license for 7 years.  I enjoy the challenge of resolving pest issues and keeping our clients homes insect free.  So, if you want your bugs killed, to catch fish, or get in shape, I'm your guy.
Grant Mackey Rob Jones
Rob grew up in Coppell and except for a couple stints in the Bryan/College Station area, has lived around Dallas most of  his life.  He started the DFW branch of Venus Pest Company in 2010 after leaving his corporate career with Verizon and looking for a better life.  His wife Meaghan, daughter Alice, two cats Lord Voldemort and Tee, and Gunther the Golden Doodle all long for his return when not at home ;-).  Traveling is their main hobby but other hobbies include anything outdoors; golf, softball, disc golf or sometimes he'll go indoors for some bowling too.  He loves watching movies and TV shows with his wife and now cartoons with his daughter, and spending as much as possible with them.
Rob started working for Venus Pest Company in 2008 at the College Station branch and moved back to Dallas in 2010 to start the DFW branch.  His goal is to grow Venus DFW using a combination of outstanding customer service and quality guaranteed services…and mix in a little personality in there too, and so far it's working!
Shane Burcham
Shane is our longest tenured employee at our DFW branch.  He was born in Longview and lived there until he went to college at Texas A&M University where he got a degree in Recreation, Parks, and Tourism Sciences.  Shane lives in Lewisville now and has a dog named Charlie.  Some of his family has migrated to Dallas area but his parents still live in the Longview area.
Shane has been working for Venus Pest Company since 2011 and is now Mr. Manager at Venus Pest Company DFW.  Golf, bowling, and softball are all hobbies of his as well as watching movies and spending time with friends and family.
Rachel Montgomery
Rachel is our Office Manager extraordinaire!  She lives in Coppell and has two beautiful children, Tatum (9) and Liam (5), and an ornery husband Landon.  They have a black lab named Timber and a handful of chickens…yes they eat the eggs, not sure about the chickens though.  She attended the University of North Texas and graduated with a degree in Business Management.
Rachel has been working with Venus since August 2012 and her previous work experience includes working for Countrywide Mortgage…before that whole thing fell apart!  She swears it wasn't her fault!  Rachel is also a personal trainer, which she still maintains, and loves staying fit!  Her other hobbies include running her two busy kids around, attending softball/soccer/baseball/gymnastics etc.